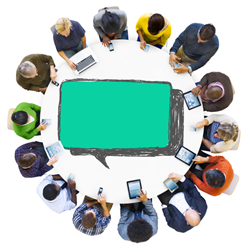 Seattle, WA (PRWEB) May 07, 2015
Psychology in the workplace is inevitable since by definition, it involves working with peoples intellect, emotions and behaviors, Nick Rojas begins his recent guest post on startup office psychology, all organizations are political to some degree, and always will be, for underlying psychological reasons.
The article explains that the importance of positive attitudes in a startup company is huge. If even a single employee believes that the company is bound for failure, the mentality will spread throughout the rest of the staff rapidly. It fosters what the article refers to as a failure to thrive mentality.
In other words, much in the same way youngsters need the proper amount of food, nutrients, sunlight and other factors to continue growing as normal, a lack of enthusiasm, less than stellar performances, and reduced attention to details will also stunt the growth of a new organization, Nick states.
The article continues on to provide some tips on how to keep spirits high and employees empowered. Keeping office doors open is a way that managers and staff members can ensure that no barriers exist between coworkers and interactions will be more natural. When a door creates a physical barrier, people also feel an invisible barrier cutting them off from their boss or managers.
Another tip given is to recognize and appreciate employees. Birthdays should never go unnoticed, and excellent performance should be acknowledged and, when appropriate, rewarded with a bonus, an increase in salary, or additional vacation days. By making sure that employees feel appreciated and that their work is recognized, businesses, both small and large, set themselves up for success.
To learn more about business tips, go to http://www.fannit.com to read more.
About Fannit

Fannit.com is a full service internet marketing agency that helps companies increase their online presence through engaging and well placed content. They service Seattle area and U.S. based companies for content development, SEO, PPC, E-mail, Press Release, and Website Funnel Optimization.
Fannit

2911 Hewitt Ave

Everett WA 98201

425-359-7989