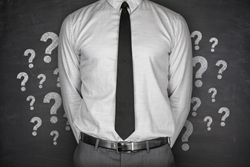 Seattle, WA (PRWEB) March 31, 2015
It is not uncommon to see businesses struggling in their marketing endeavors. Marketing problems and failures can start to seem like common occurrences, because no one can identify the source. The latest article from Fannit reveals one of the most common factors that play into marketing success that generally go overlooked by marketing teams and managers.
Problems can arise from a variety of sources, but without a method of identifying the sources of those problems, marketing teams are ill equipped to find the solutions. Thats why Fannit says that creating a system to track marketing results is critical to the success of any business.
Fannit states in the article, The mantra of Its Good For Branding can be used as an excuse to spend huge amounts of money and not be accountable for it. If you dont know how to track how your marketing is affecting your company, thats not good news.
Beyond merely tracking marketing results, managers and marketers assume that if a marketing plan is truly being successful, there should be immediate noticeable increases in sales and clients. While this is optimal, Fannit says this is not always the case. The article goes on to describe how inbound marketing endeavors need time before results can start to become visible.
Fannit is an inbound marketing agency that works to develop a tailored marketing strategy and helpful web resources to help businesses grow through their inbound marketing. To learn more about Fannit and the services they provide, visit their website at http://www.fannit.com.
About Fannit

Fannit.com is a full service internet marketing agency that helps companies increase their online presence through engaging and well placed content. They service Seattle area and U.S. based companies for content development, SEO, PPC, E-mail, Press Release, and Website Funnel Optimization.

Fannit

2911 Hewitt Ave

Everett WA 98201

425-359-7989