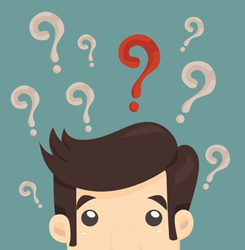 Seattle, WA (PRWEB) March 13, 2015
Despite the best effort of SEOs everywhere, many companies are not seeing the conversion rates and sales they had been hoping for. Fannit addresses this problem in their latest article by revealing a fundamental flaw with SEO.
In the article, Fannit gets straight to the heart of the matter by identifying the real problem SEOs are finding with their marketing strategies. The problem is this: the assumption that we can tell what a person is thinking just by looking at the phrase that an unknown user types into a single field form is flawed.
Because marketers cannot use keywords to thoroughly determine the thoughts and intentions of their visitors, they cannot create the kind of content that will create sales on the spot. The article states that the reason visitors will not buy is because, They arent ready to.
Fannit then moves on to educate SEOs on the solution to the failure of SEO. Most marketers have the wrong impression of how long each stage of the conversion process will take. Fannit not only clarifies this concept, but also offers additional avenues through which SEOs can tailor their marketing strategies to be more effective and powerful.
For more information about the inbound marketing services and consultations that Fannit offers, visit their website at http://www.fannit.com.
About Fannit

Fannit.com is a full service internet marketing agency that helps companies increase their online presence through engaging and well placed content. They service Seattle area and U.S. based companies for content development, SEO, PPC, E-mail, Press Release, and Website Funnel Optimization.

Fannit

2911 Hewitt Ave

Everett WA 98201

425-359-7989