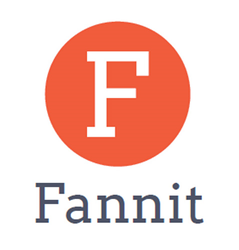 Seattle, WA (PRWEB) July 10, 2014
Its the 12th year of the Kitna Wildcat Classic, and this years golf tournament is sure to be an remarkable event. Numerous companies sponsor the Central Washington University event each year, and this years event sports an impressive array of highly recognized businesses supporting the tournament.
Fannit.com, an internet marketing company serving the Greater Seattle Area is specifically sponsoring the events rulebook. Not only that, but Fannits founder and CEO, Keith Eneix, will be competing in Thursdays tournament alongside his lead marketing strategist, Tony Lael.
According to the Kitna Wildcat Classic hosts, The event will be hosted at Suncadia Resort – Prospector and Rope Rider Golf Courses on Thursday, July 10, 2014 – 1:30 p.m. start time.
Im excited for this opportunity to be able to connect with other folks on the golf course and simply have a good time, says Keith Eneix, CEO of Fannit.com. Keith Eneix is a motivated individual that thrives on having discussions regarding business strategies and marketing ideas with his peers. He is also a co-host on CloudTalk Radio, a weekly podcast that discusses various marketing topics and innovative business strategies.
Its sure to be a fantastic tournament, says Tony Lael, lead business strategist at Fannit.com. Whatever the scores are at the end of the day, everyone will have had a great time. Tony Lael is a passionate, innovative thinker who is consistently focused on moving people, process, and revenues forward. His expertise is proven by his past success as an entrepreneur and salesman.
About Fannit

Fannit.com is a full service internet marketing agency that helps companies increase their online presence through engaging and well placed content. They service Seattle area and U.S. based companies with inbound marketing, content development, SEO, PPC, E-mail, Press Release marketing, and Website Conversion Optimization.
Fannit

2911 Hewitt Ave

Everett WA 98201

425-359-7989