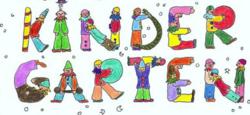 Gilbert, AZ (PRWEB) August 01, 2012
Here in the East Valley of Arizona the summer is over for some children as they have started school last week; others are anticipating the start of school on August 8th. At Southwestern Pediatrics Gilbert, school physicals are our prime focus this July and August. Some of the most excited children are the ones who are on their way to Kindergarten. So that brings up the question, how does a parent know their child is ready for Kindergarten?
Some of the major factors associated with Kindergarten readiness, include skills in speech, literacy, social and overall motor and neurological development.
In terms of speech, at 5 years old a child should be speaking fluently with a full repertoire of vocabulary. They should be speaking in 6-8 or more word sentences and interacting in conversations with their family. They have opinions and distinct likes and dislikes and can express themselves clearly. Their imagination is at full force and pretend play is a favorite. The concept of time is starting to solidify and 5 year olds are able to understand days of the week, past and future occurrences, and the concepts of first, second, and third. These abilities will allow a child to understand and interact comfortably at school when trying to get to know the other children and teacher. Understanding time and schedules will set the child up nicely for a fully scheduled class.
Many children still have speech difficulties at five, including articulation problems or mere vocabulary. Most lisping and stuttering is still considered normal until well into first to second grade unless these cause great frustration in the child, or severe trouble understanding them. There are speech and language preschools and kindergartens available to help these children. However, if a parent is worried, coming to the pediatrician to assess the child and help set up speech evaluation is important. Overall, if the child has been examined yearly by their physician and/or a great resource the Arizona Early Intervention Program by the time they are at school age the speech therapies would hopefully have already started so they can go into school confident with their speech.
In the area of literacy, when pediatricians assess a childs verbal skills they make sure the child is well versed at not only speaking the alphabet but recognizing the written form as well. Five year olds should be well versed in reading the alphabet and trying to not only write the letters, but recognizing and attempting to write their names. Reading should be a frequent activity in the home to help a childs ability to recognize letters. A five year old should be at least able to look at the pictures in the books and tell the story and be excited about reading and learning more words. Pediatricians promote at least 15 minutes a day of reading, starting when a child is an infant. A school age child should also recognize colors and be able to verbally and physically pick them out. Simple counting 1-10 recognizing the numbers and attempting to write them builds a foundation for the basic math skills they will be learning in school.
Socially, it is important for a child to be able to separate from the parents and caregivers for short periods of time this allows the easier transition to being in school a half to full day without them. Having frequent playtime with other children, going out as a family and meeting and conversing with new trustworthy and friendly people will foster the development of social and conversation skills required to connect with the teachers and other students at school. Conversely, teaching children stranger danger and tutoring them on the ability to recognize a potentially harmful person is important, and fosters the confidence that a child will tell a person of authority and the family when something unsafe has happened or has the possibility of happening. Children should be taught their full names, their parents and caregivers full names, their important phone numbers and address, so if they become lost or removed from a familiar area, they can tell a person of authority who can help them get back home.
Motor skills are important as well when starting school. Parents should foster both gross and fine motor skills from a very young age to the best of the childs ability. This helps prepare them for the fun rigors of recess, physical education, as well as art and crafts. Encouraging a child to learn these gross motor skills can be done with bicycle riding, playing ball, playing simple games like hopscotch, climbing the jungle gym and the like with other children. Teaching them how to organize and clean up their toys not only promotes good habits but develops these gross motor skills as well. Starting arts and crafts at home helps the child learn how to use the various arts and crafts tools and refines their fine motor skills as well as boosts their imaginations.
Overall, as parents strive to make their children well rounded and social they enable their beloved little ones to transition into school life easily and successfully. If there are concerns about your children please come in so we can discuss your worries together.
Southwestern Pediatrics Gilbert is located in the Spectrum Falls plaza at the intersection of Williams Field Rd and Val Vista Drive. We accept most insurances and have a self pay and payment plan options available. Make us your child's medical home…2730 S. Val Vista Dr. Suite 161, Gilbert AZ 85295. 480-857-6316