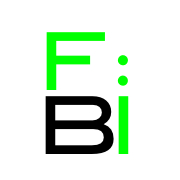 West Palm Beach, Florida (PRWEB) December 20, 2012
There isnt any segment of the worlds population more in need of online reputation management services than Hollywood. Anyone stalked by the paparazzi is destined to say or do something that will be recorded and published for the world to see. Maintaining composure is not always a top priority for those in the limelight.
Add to the mix the millions of dollars, the party lifestyle, and the total freedom to do whatever they please, and you have a recipe for public disaster.

But wait a minutedont celebrities thrive on press whether good or bad? Actually many do and become even more famous. But the large majority of celebrities are concerned with bad press and how it can affect their careers.
Celebrity reputation expert Gary Truitt and the company he founded Fat Brain Interactive focuses exclusively on high-end celebrity, corporate brand and executive online reputation services.
Gary states, Product endorsements and contracts are top priorities for celebrities and many corporate brand endorsement deals stipulate that the celebrity has to reflect a certain persona or image. If that image changes to a negative one, the celebrity could be cut-off from future deals and income potential.
Online Reputation Management is one of the fastest growing segments of search according to Google Trends and it has fueled the latest release of software applications from Fat Brain Interactive. These applications along with a team of talented search engine optimization experts work to produce quality positive content and syndicate it to the search engines. Fat Brain Interactive has been working on the technology for over a year and has been in beta test mode with several executive and celebrity clients.
To learn more about Fat Brain Interactive and its new product offering targeting Reputation Management Online Services, visit http://www.fatbraininteractive.com or call (561) 301-2424.