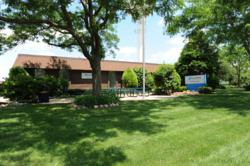 Burr Ridge, IL (PRWEB) January 16, 2013
The International Association for Continuing Education and Training (IACET) has awarded Fauske & Associates, LLC (FAI) the prestigious Authorized Provider accreditation. IACET Authorized Providers are the only organizations approved to offer IACET Continuing Education Units (CEUs). The accreditation period extends for five years, and includes all programs offered or created during that time.
Fauske & Associates, LLC is proud of our education programs which train hundreds of engineers, plant managers, safety employees, students and other professionals each year in important chemical process safety and nuclear safety skills so that our staff and customers stay on the cutting edge, stated FAI President Kris Fauske. Fauske added, Our new partnership with IACET is a demonstration of our commitment to lifelong learning and high standards for all of our programs, and we are very pleased to join such a prestigious organization as well as an elite group of organizations that offer excellent continuing education and training programs.
We are pleased to welcome Fauske & Associates, LLC as our newest Authorized Provider organization, stated Michael Todd Shinholster, President of IACET and Founder and Principal Consultant of Culture Bridge and a Lecturer of International Business at Kennesaw State University in Woodstock, GA. Shinholster added, Fauske & Associates, LLC joins nearly 650 organizations around the globe that have had their programs vetted by third-party experts in continuing education to ensure the highest possible standards are met.
Among upcoming courses offered by FAI are: Spring 2013 Process Safety Training Thursday, April 11 and Friday, April 12. Day 1 features: Introduction to Understanding and Controlling Flammability Hazards and Day 2 features: Introduction to Dust Explosions Hazards, Prevention and Protection Practices.
In order to achieve Authorized Provider accreditation, Fauske & Associates, LLC completed a rigorous application process, including a review by an IACET site visitor, and successfully demonstrated adherence to the ANSI/IACET 1-2007 Standard addressing the design, development, administration, and evaluation of its programs. FAI has pledged its continued compliance with the Standard, and is now authorized to use the IACET name and Authorized Provider logo on promotional course material. In addition, FAI is now linked to the IACET web site and is recognized as offering the highest quality continuing education and training programs.