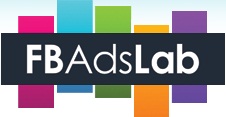 Melbourne, VIC (PRWEB) March 22, 2013
The Facebook Graph Search is the new search tool revealed by the social networking giant earlier in January this year. The tool allows Facebook users to put together short search phrases (such as "books my friends like") and it will send up results after looking through the social network's organised data (names of people, friends, likes, photo tags, locations, and such, but not comments or status updates). This new way of searching for information can prove to be beneficial for businesses seeking to improve their visibility online, and FB Ads Lab, a leading Melbourne-based ad agency specialising in Facebook pay per click (PPC) ads, offers tips that can help businesses get their websites easily spotted by the new Facebook feature.
"Just like SEO, Facebook Graph Search Optimization utilises a number of factors to determine your Facebook pages relevance for a particular user," explains Jennifer Sheahan, founder and CEO of FB Ads Lab. "In plain English, this means you never know exactly what (the people behind) Facebook are thinking, or how they are going to determine who reaches the top of the list. But there are a few things you can do to ensure you have a fighting chance."
Optimising a business website's pages to attain maximum visibility with the Facebook Graph Search tool can be done with a number of simple tweaks on existing settings. Here are Sheahan's ten tips on giving Web pages that decided edge over the competition.
1. Claim the page name. A short and simple page name that uses a company's business name and/or location would be a perfect choice.
2. Choose the right category. Selecting the correct main category and sub-categories for a business can help Web users find the pages faster.
3. Do extensive research. The most relevant keywords for a business can be found from Google Analytics, Google AdWords campaigns, and SEO campaigns. FB Ad Labs can help site owners find the best keywords for their specific business.
4. Provide detailed information. Use the "About," "Mission," and "Company Description" sections of the Facebook profile to share as much accurate and attractive information about the business as possible; strong keywords and clickable URLs can give the best results.
5. Make use of relevant apps. Apps come in all forms (menus, newsletters, surveys, e-books, contests, etc.) and make it much easier for Web users to find a company's content.
6. Maximise the use of available Facebook Tabs. Custom tabs can be created on the space below a Facebook Timeline image to act as landing pages (or a mini-website) within Facebook.
7. Develop a personal posting style. As with any blog, website, or social networking account, developing a unique yet engaging voice can help Web users better recognise and relate to a brand. Aim to inform, entertain, and provide useful content.
8. Encourage sharing activity. Content such as articles, photos and videos (subtly branded with the company name or URL) can be easily shared among users and across online platforms, increasing the opportunities to improve visibility.
9. Start and cultivate conversations. It's not enough to simply put out regular posts; communicate with target audiences by replying to comments, answering questions, and inviting users to try out contests or promotions. Always be fair and honest when speaking to new, existing, and potential customers.
10. Tag away. Make sure to tag photos with the business name and include its location and description whenever possible. This increases the chances for more people to discover the company and what it has to offer whenever anyone is searching for a business of a similar nature.
With competitors constantly searching for ways to gain an advantage over other ventures, it helps to identify the different marketing tools available such as Facebook's new Graph Search and explore every Facebook page optimization feature it possesses that can prove to be beneficial in the evolving online business scene. For more information on how Facebook campaigns can lead businesses to success, visit FBAdsLab.com today.