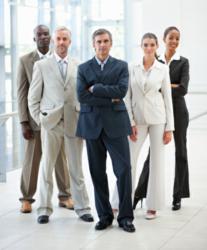 New York, NY (PRWEB) September 23, 2012
In a recent Investment Contrarians article, financial expert George Leong reports that the income gap between the rich and poor has been rising. As Leong explains, lower income levels impact consumer spending and economic growth; therefore, lower income levels mean lower gross domestic product (GDP) growth and an extension of the current recession. The disparity between the rich and poor, as Leong points out, is hurting the U.S. economy.
Citing the Survey of Consumer Finances published by the Federal Reserve, Leong states that The median family income plummeted to an inflation-adjusted $ 45,800 in 2010, compared to $ 49,600 in 2007 The survey also indicated that the top 10% of households made an average of $ 349,000 in 2010 and had a net worth of $ 2.9 million. This translates into lower consumer spending by the middle class as income levels fade.
According to Leong, what is worrisome is that the recession resulted in a greater disparity in incomes between the poor and the rich. While Leong notes that its common for the chief executive officer (CEO) of a large company to earn multiples of regular workers, he reports that the average CEO of an S&P 500 company in 2011 earned $ 12.9 millionwhich is 380 times higher than the average income of a worker in the U.S.
With more than 30 million Americans using some form of food stampswhich also impacts consumer spendingthere is a great disparity of income in this country, says Leong. And he reports that the income gap is widening.
The Investment Contrarians editor states that in 1962, the top one percent of income earners had a net worth of 125 times the median household, according to the Economic Policy Institute. He reports that the income gap surged 288 times in 2010 and continues to increase. According to Leong, this means less consumer spending from the middle classa large part of the consumer market.
In America, the rich are getting richer, while the poor are getting poorer, and the entire country will continue to feel the effects of this growing gap on the U.S. economy, Leong concludes.
To see the full article and to get a real contrarian perspective on investing and the economy, visit Investment Contrarians at http://www.investmentcontrarians.com.
Investment Contrarians is a daily financial e-letter dedicated to helping investors make money by going against the herd mentality.
The editors of Investment Contrarians believe the stock market and the economy have been propped up since 2009 by artificially low interest rates, never-ending government borrowing and an unprecedented expansion of our money supply. The official unemployment numbers do not reflect people who have given up looking for work and are thus skewed. They believe the official inflation numbers are also not reflective of todays reality of rising prices.
After a 25- to 30-year down cycle in interest rates, the Investment Contrarians editors expect rapid inflation caused by huge government debt and money printing will eventually start us on a new cycle of rising interest rates.
Investment Contrarians provides unbiased research. They are independent analysts who love to research and comment on the economy and investing. The e-newsletters parent company, Lombardi Publishing Corporation, has been in business since 1986. Combined, their economists and analysts have over 100 years of investment experience.
Find out where Investment Contrarians editors see the risks and opportunities for investors in 2012 at http://www.investmentcontrarians.com.
George Leong, B. Comm., one of the lead editorial contributors at Investment Contrarians, has just released, A Problem 23 Times Bigger Than Greece, a breakthrough video where George details the risk of an economy set to implode that is 23 times bigger than Greeces economy! To see the video, visit http://www.investmentcontrarians.com/press.