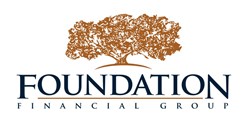 Atlanta, Georgia (PRWEB) October 10, 2013
Housing rates are declining again, with reported rates for a 30-year fixed mortgage having dropped from 4.62 percent to 4.26 percent in the past month. Mark Boyer, CEO of Foundation Financial Group, suspects the lower rates are courtesy of the government shutdown and compromised consumer confidence.
I would definitely encourage people to take advantage of the lower rates and submit their mortgage applications before rates rise again, advised Boyer. However, be prepared for delays related to the shutdown. Because government agencies are offering limited services with reduced staff, getting your application in early is really important. When the shutdown is over, you want to be standing at the front of a very long line.
Federal agencies that are often involved in various parts of the lending process have been impacted by the shutdown. The FHA staff has been reduced, leaving fewer employees to process single family loan requests. Until the shutdown ends, the IRS will not process tax transcripts and the SSA will not verify Social Security numbers.
The shutdown is unlikely to have a dramatic impact on rates either way, unless it lasts longer than a month, predicted Boyer. Our autumn rates will probably hover in the same area as a slow economic improvement pauses.
By October 17, the same lawmakers whose inability to determine a budget shutdown the U.S. government will have to determine whether to raise the debt ceiling or default on federal debts. The issue that really concerns me for the mortgage industry is the looming possibility of a U.S. default, continues Boyer. Such an event could be chaotic.
With all of the economic insecurity, it is a difficult time to be running a financial services corporation. Boyer has been encouraging his company to keep the faith and conduct business as normally as possible.
There is no doubt that our industry has been affected by economic changes and that the recent months have been a challenge, said Boyer when addressing FFG's mortgage professionals. You may find yourself wondering what can be done to continue succeeding during such uncertainty. Well, the answer is simple. Go back to the fundamentals of what makes Foundation Financial Group unique. Other corporations may look at customers as just files with a number, but we view them as actual people with families, stories, and lives. If we stay positive and focus on improving peoples lives, Foundation Financial Group will triumph through this and every other challenge.
About Foundation Financial Group
Foundation Financial Group is a multibillion dollar financial services corporation. FFG offers its customers Best in Class service through its Insurance, Retirement, and Mortgage Services. Named one of the fastest growing financial companies in the country by INC magazine for the third year running, FFG has continued to grow its nationwide presence with over 100,000 new customers per year in 39 states. In addition to the value that Foundation Financial provides every customer, it is also dedicated to its communities and the people who live in them. Through a vast array of philanthropic endeavors, the company not only provides significant monetary donations but also fosters a workforce environment that encourages all team members to personally make a difference. Foundation Financial is committed to its strong focus on customer service and community investment as it continues to grow and compete with the largest financial institutions in the world.
Foundation Financial Group reviews all public relations inquiries. For additional information, interview and image requests, contact the Foundation Financial Group Public Relations Team.