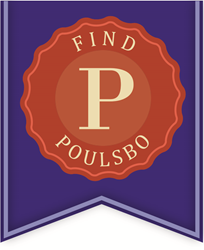 Poulsbo, WA (PRWEB) May 02, 2014
For several years, the various events and organizations that appeal to tourists have worked together to market Poulsbo to that lucrative industry. Its called the Poulsbo Marketing Coalition. Now, theyve launched a website that will do much of the work for them.
We tapped The Rockfish Group late last year, says Jan Harrison, executive director of the Greater Poulsbo Chamber of Commerce. They have an excellent reputation, do a lot of probono work in the community, and are local. They understand the essence of the problem and of Poulsbo.
The result was http://www.findpoulsbo.com.
Its a simple idea, explains Kelle Kitchel-Cooper, owner of Rockfish. While Poulsbo draws visitors from around the world, the majority come from the region. Certainly, the repeat visitors do. So we wanted to give them one-stop shoppingone place to look to find out whats happening in and around Poulsbo.
In the past, one would go to the City of Poulsbo website to find classes and kid sports. Go to the hotel websites to book a room. Or to the Chamber website to find a list of hotels, and then to book a room. What about kayaking or paddle boarding? Yet another site. Go to the Poulsbo Farmers Market website to find hours and locationif you remembered the name of the market.
FIND Poulsbo is providing one place to find it all. Still in development, still adding more links, it is live and growing, and really a collaborative and cooperative website.
Weve set it up so that many people can populate the calendar pages, says Kitchell-Cooper. We even held a short training session for those who arent familiar with how to use Google calendar. This way, the volunteers at the Historical Society can post when they debut a new exhibit. The Chamber can post its luncheons and ribbon cuttings. The hotels can post specials and packages.
More important, weekenders from Seattle or Port Angeles, from Portland or Bellingham, will have one site to find fun things to do in Poulsbo and our surrounding area. We make it easy for them to find Poulsboand, really, isnt that the point of tourism?
The Rockfish Group is a full-service marketing and public relations firm, specializing in strategic branding, web development, and social media outreach. Located in historic downtown Poulsbo, Rockfish manages client needs for large and small firms, non-profits, corporations, manufacturers, and retail. Rockfish is a certified woman-owned minority business with the State of Washington.