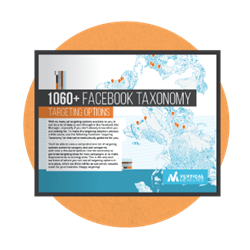 Phoenix, AZ (PRWEB) March 17, 2015
Without question, advertising on Facebook is the most potent social promotional tool for marketers seeking their target audience. More than two million businesses are now actively using Facebook Ads to target prospective customers (per Adweek). Facebooks accuracy is remarkably rich, its customer targeting is deep, and its base of users is vast. But how can B2B and B2C marketers best understand all the nuances in the Facebook Ads targeting system?
Vertical Measures has the answer, in its new guide The Facebook Ads Guide to Find, Target and Capture Your Audience, available here for download. This guide will help businesses understand how to reach the right audience, using precise Facebook data and taxonomy targeting options.
The free Vertical Measures downloadable guide shows readers how to: