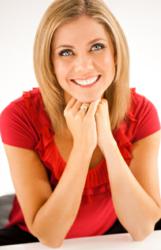 Sydney, Australia (PRWEB) April 05, 2013
This week, Fiona Lewis, Super Savvy Business founder and CEO, has released a new Word of the Week video in which she shares her latest discoveries in terms of SEO, or search engine optimisation. Ms. Lewis is a self-declared avid internet surfer and she is always searching for ways to improve her online practices by following the most relevant websites and by staying updated with the latest online news.
This is how she recently came across a series of websites which she felt needed to be shared with her community. The websites are well built and their content is thoroughly written, so Ms. Lewis decided they are the kind that can help her followers better understand and work with the internet.
In the online space the power is in the hands of the users, says Ms. Lewis,"but this not only means users will choose the ones they want to follow; it also means they will be .. not ignorant… but unaware of the other options they have out there. And this applies to your business as well: you have a great online activity, but if people dont know about you, how could they like you?
So Ms. Lewis proceeds to offer her listeners some solutions to this problem. In her opinion, Content marketing is one of the most important aspects of SEO at the moment. Because good content gets shared, good content reaches a wide variety of people and it also has the power to get your name known to many, many internet users out there. This great content can make people see what you are doing and fall in love with your business, products or services.
In the opening of the Word of the Week release, the Super Savvy Business CEO talks about a new online discovery. She recommends online business owners to follow Matt Cutts website, theshortcutts.com, because, as she puts it, it is a really easy site to use and it is great to be able to find the answers you want extremely quickly. Just about every video Matt Cutts has released is on this site, with a question underneath the video and a very short answer underneath it; so it is a great way to find answers to your questions and a very quick way too.
Besides this website, Ms. Lewis also introduces to her audience three more websites that can be of great help when it comes to keyword usage, link earning and guest blogging. An important topic that Ms. Lewis tackles over regards the type of content that goes viral. Although the internet marketing expert admits there is no sure way to know if your content will go viral or not, she also suggests that, by knowing what is now viral can help marketers create similar content that has the potential to become widely shared.
Very close to the videos ending, Ms. Lewis talks shortly about the importance of having genuine and innovative images which accompany the content on the website. Creating unique images that relate with the articles and the content is a well known practice that Ms. Lewis applies herself in her content marketing strategy. Having good quality images on your content is another great way to encourage people to share it, she says, because people love to share content that looks great. So get some really good quality images – maybe work with a photographer or graphic designer.
To see the entire SEO Word of the Week video release or to find out more about Fiona Lewis and Super Savvy Business those interested can visit http://www.supersavvybusiness.com