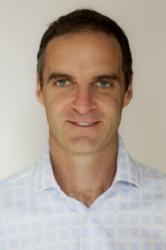 Christchurch, New Zealand (PRWEB) April 28, 2013
Firetrust Ltd,. a long time developer of security software has just released a free mobile version (for IOS and Android) of its number one application MailWasher with over 8 million users worldwide to its current users.
A lot of interest has been shown in a mobile version of MailWasher for quite some time, so Firetrust Ltd. is pleased to release a simple MailWasher Mobile app which can be used with IOS (iPhone and iPad) and Android smartphones and tablets.
With the release of MailWasher Pro 7, users can now sync their account settings and spam tools to MailWasher Mobile so they are instantly setup.
MailWasher Mobile supports POP3 accounts and lets the user quickly mark their emails for delete, swipe across an email to add it to their Friends list or Blacklist, and tap the email to view it in its entirety. Pressing the 'Wash' button deletes those emails marked for delete.
MailWasher Pro 7's new features include the mobile sync, and also the ability to sync your settings to another installation of MailWasher Pro for ease of setup, and as a quick backup. Another oft requested feature is the introduction of being able to view emails in HTML. Plain text is still the safe default option, but with the press of the 'View HTML' button, users can see the email as it was intended.
There are many other improvements, all which can be found at the Version History page.
The popular and award winning MailWasher Pro now has a mobile companion so you can extinguish email spam on the go. It's really easy to use and stops you getting spam to your inbox, stated Nick Bolton, CEO of Firetrust Ltd. I am pleased to be able to respond to our users request for a mobile version of MailWasher.
Heres what Bill P of Franklin, Virginia has to say about the spam filter MailWasher. I have used your MailWasher Pro software for some time, and I want you to know that it is, by far, THE premier email screener I've ever seen or heard about. In addition, your customer service and support is second to none. Your responses have always been immediate and always solve my dilemma. Best software Best service and support. In my book, thats an absolutely rare, unbeatable combination. My hats off to you, Firetrust! Youre the best!
Firetrust's products are noted for their simplicity, requiring minimal technical expertise. This has placed Firetrust's products in an excellent position by becoming dominant products in their category. The company also offers an Enterprise Server version of its anti-spam software called MailWasher Enterprise Server for companies looking for an effective tool to combat spam at the corporate level.
ABOUT FIRETRUST LTD.
Established in 2000, Firetrust develops and sells world-class e-mail security products for business and home users. Firetrust delivers solutions across the spectrum of inbox protection, including MailWasher for unsolicited commercial e-mail (spam). Their most popular products is MailWasher Pro, an easy to use Anti-spam application for consumers with over 8 million users.
Some of the companys other applications include: SecureAnywhere, Benign, EncryptUs and OkInbox. For additional details on these click HERE.
The company is privately held and headquartered in Christchurch, New Zealand. For more information, please visit http://www.firetrust.com
MailWasher is a registered trademark of Firetrust Limited.