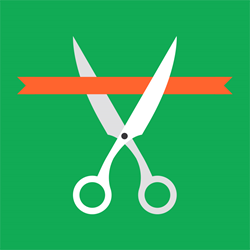 Toronto, Ontario (PRWEB) August 21, 2014
Leading virtual data room provider, Firmex, has launched a new industry publication for deal professionals. The DealMaker provides expert commentary around mergers and acquisitions, investment banking, private equity, mining & resources, and corporate governance.
The DealMaker is the perfect resource for those wanting to delve deeper into specific deals, learn more about deal trends, and get involved in the dealmaking community, explained Debbie Stephenson, Content Marketing Manager at Firmex. We mix it up with a collection of in-depth articles, infographics, polls, Slideshare presentations, webinars and videos, so theres something for everyone.
Visitors can also subscribe to a weekly newsletter, and get timely deal insights delivered straight to their inbox. The DealMaker newsletter is a great way for deal professionals to catch up on the latest news, without having to go search for it themselves, explained Ms. Stephenson. We strive to make it as useful as possible, and include free bonus resources like our due diligence checklists, Excel shortcuts, and financial models.
The DealMaker is a natural extension of Firmexs existing expertise within the M&A industry. Since 2006, its virtual data room platform has been used by over 55,000 companies in 197 countries to support M&A, joint ventures, fundraising, private placements, and many other complex financial transactions. In 2013 alone, Firmex helped manage over 10,000 deals.
In addition to our own deal knowledge, we also work closely with a number industry writers, whose day-to-day experiences in the M&A industry deliver invaluable insights to our readers, Ms. Stephenson said. Firmex is currently recruiting more industry writers for The DealMaker. Learn more here.
Deal professionals are encouraged to visit and subscribe to The DealMaker today.