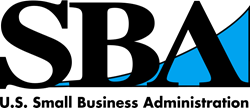 Allentown, PA (PRWEB) June 30, 2014
First Generation (FG), an advertising and integrated marketing agency and service-disabled veteran-owned small business (SDVOSB), continues to expand its government sector business and secure federal contracts. FG is excited for its most recent opportunity, to develop marketing collateral for the U.S. Small Business Administrations (SBA) Office of Veterans Business Development (OVBD).
First Generation will lend its creative expertise to produce a 10-minute video highlighting the OVBDs Boots to Business Program. Along with the video, FG will refresh the logo and design promotional material for the program. Boots to Business is an entrepreneurial education program offered by the Small Business Administration to provide valuable assistance and resources to transitioning service members exploring self-employment opportunities. The video will educate the public on the program and feature success stories of veteran entrepreneurs. It will function as a valuable public relations tool and be transmitted nationally.
As a veteran, I am honored to assist the SBA in supporting the Boots to Business program, says CEO, Bill Carmody. FG has a rich history of aiding Veterans programs, and our team is eager to begin working on deliverables to advance a cause close to my heart.
For more information on the benefits of partnering with FG as an SDVOSB, please visit http://www.firstgenSDVOSB.com. To learn more about the OVBDs Boots to Business program, visit http://www.sba.gov/offices/headquarter/vbd/resources/160511.
About First Generation:

Celebrating 27 years in business, First Generation defines, develops and delivers marketing campaigns for commercial business, non-profit organizations and the federal government. Services include strategic communications, integrated marketing and advertising, video production, interactive design and programming, event planning, web design, programming, instructional design and training, media relations and social media integration. A service-disabled veteran-owned small business (SDVOSB), First Generation also provides full-time on-site media consultants for several global organizations. First Generation is headquartered in Allentown, PA with offices in Washington, DC, and Vicenza, Italy.
For more information, please visit http://www.firstgencom.com.