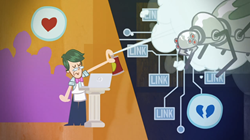 Istanbul, Turkey (PRWEB) March 14, 2014
A new search engine launched today aiming to revolutionize the search industry. The end user is in control of the search rankings on Socialsu. If the user finds a site relevant and helpful, the user votes the site up in the search results. Conversely, if the site is found to be spam or irrelevant to the search term, the user can vote the site down.
Socialsu has been designed from the ground up by a talented team to provide the most relevant and useful search results. On Socialsu businesses and bloggers dont need to worry about the keywords in their URLs or outbound and inbound links; what they need to focus on is their audiences because the people who use them will decide their ranking positions.
The Socialsu process
1)