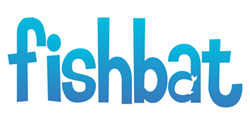 Bohemia, NY (PRWEB) December 28, 2013
fishbat, one of the leading Long Island advertising agencies, responds to an article published by Mashable on December 19th, which details the success of Instagram ads.
According to the Mashable article titled Instagram Ads Work, Advertisers Say, many companies advertising on the photo-sharing app reported that ads on Instagram have shown moderate success, and should increase over time. The article says Instagram has reported a 32 percent increase in ad recall. This means that after a user saw the ad, he or she was 32 percent more likely to remember it than someone who did not see it. The article also reveals that there was a 10 percent increase in brand message awareness for people who saw an ad compared to those who didnt.
Some of Instagrams clients include Adidas, Michael Kors, Levis, and Ben & Jerrys. The article says Levis had an enormous amount of success, with a 20 percent increase of followers after the ads started running. However, it may be harder to keep up those numbers as the amount of advertisers increase, and the competition becomes fierce.
Justin Maas, vice president of client relations at fishbat, a leader in Long Island advertising agencies, says that advertising on Instagram has the potential to be extremely successful. Instagram is one of the fastest growing platforms for visual content, he says. Now that it supports advertisements, brands will have the opportunity to reach consumers on another level. When it comes to ads, you want to ensure consumers remember you. The fact that Instagram is showing a 32 percent recall is great. However, brands must remember to create compelling images that do not overwhelm consumers with pushy advertising lingo.
fishbat is a full-service digital marketing firm and social media agency dedicated to connecting all types of businesses with their target audiences in the most effective and efficient way. Through innovative strategies in social media management, search engine optimization (SEO), branding, web design, reputation management and public relations, fishbat promotes a consistent and professional online voice for all of its clients.

#####