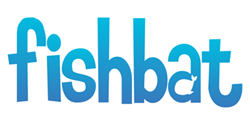 Bohemia, NY (PRWEB) December 06, 2013
fishbat, a leader in Long Island advertising agencies, responds to an article published by Mashable that discusses a new age verification system developed by Twitter that prevents underage youths from following alcohol brands the social media platform.
According to the article published by Mashable on November 26th titled, Twitter's Age Verification System Wants to Keep Kids Away from Booze, Twitter recently made changes to its platform to deter underage fans from following alcohol brands. Now, in order to follow alcohol companies, users must fill out a message that requires them fill in their birthday. If users fail to supply an age within a 24-hour period, they will not be able to follow that brand.
The article says popular brands such as Heineken, Bud Light, and Bacardi have already signed onto the verification system, and clients that wish to introduce the age verification process into their accounts are able to do so by contacting their account support.
The new feature is supported on Twitters web page and on all iOS and Android devices.
Twitter spokesperson Tarun Jain explains Twitters reasoning behind the verification system,Our hope is that this approach to age-screening will enable alcohol brands to responsibly and safely connect with the right audiences on Twitter.
Justin Maas, vice president of client relations at fishbat, a leader in Long Island advertising agencies, echoes Jains sentiments. When it comes to alcohol, I think its necessary to utilize social media safeguards so that the company isnt reaching undesired markets, he says. Social media platforms such as Tumblr and Facebook have successfully implemented similar programs that allow them to uphold the responsible reputations they maintain. I think its just a matter of time before every social media platform enforces a similar system.
Maas says that the beauty of having an age restriction system is that it places responsibility upon the individual user. Because it exists online, theres never going to be a perfect system of identificationa 15-year-old can easily claim they are 21, he says. However, the ingenuity of an honors system is that the burden of responsibility shifts from the social media platform to the individual. If the system breaks down, the fault lies with the individual, not the social network.
fishbat is a full-service online marketing company and social media agency dedicated to connecting all types of businesses with their target audiences in the most effective and efficient way. Through innovative strategies in social media management, search engine optimization (SEO), branding, web design, reputation management and public relations, fishbat promotes a consistent and professional online voice for all of its clients.