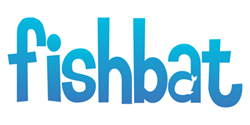 Bohemia, NY (PRWEB) September 20, 2013
fishbat, a leader in online marketing firms, responds to an article published by Mashable, which details how dating sites rely on varying aspects of personal information in order to make it easier for members to find their ideal match.
According to the article published by Mashable on September 15 titled How Online Dating Sites Use Data to Find The One, online dating is all about personal convenience, and it has become so popular that dating sites have been able to refine their matching algorithms to make the process of finding love that much easier.

Match.com, cited as the largest dating site in the world, credits its popularity to the fact that their matching system considers both what people say they want and, more importantly, the matches members actually pursue.
In the article, Amarnath Thombre, President of Match.com, says, People have a checklist of what they want, but if you look at who they are talking to, they break their own rules. They might list money as an important quality in a partner, but then we see them messaging all the artists and guitar players.
Justin Maas, vice president of client relations at fishbat, a leader in online marketing firms, says that the popularity of these sites, combined with algorithms that differ for each sites targeted niche, makes it highly unlikely that a person would not find a compatible match online.
What the people behind these sites have realized is that all users are created differently, he says. While some users may align themselves with the philosophy that online chemistry rarely translates to real time and thus excessive messaging is unnecessary, other, more cautious users searching for a deeper connection may appreciate Match.coms more in-depth matching algorithm. For instance, while Match.com factors in education and other socioeconomic factors, the matching systems on HowAboutWe and Coffee Meets Bagel are much more activity and social based, respectively.
Maas says that this industry should only see more success in the future. We all live extremely busy lives, but the basic need for human companionship has not changed, he explains. Because of the easiness of online dating and the increasing complexities of the matching systems, I am sure this line of business has an extremely bright future. It will be interesting to see what these continually evolving algorithms will bring for current and future members.
fishbat, Inc. is a full-service digital marketing and social media agency dedicated to connecting all types of businesses with their target audiences in the most effective and efficient way. Through innovative strategies in social media management, search engine optimization (SEO), branding, web design, reputation management and public relations, fishbat promotes a consistent and professional online voice for all of its clients.