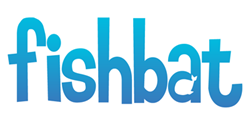 Bohemia, NY (PRWEB) July 18, 2013
On July 18, fishbat, a leader in online marketing firms, responds to an article published on the Vancouver Sun, which details a recent Internet contest that prompted a Vancouver snowboard manufacturer to successfully utilize social media to gain votes.
According to a July 15th Vancouver Sun article titled Vancouver snowboard maker harnesses social media to snag the top prize, Internet voting contests are proving to be helpful in increasing site traffic.
The article says Max Jenke, owner of Endeavor Design Inc., a Vancouver based snowboard-manufacturing company, wanted to win The Business Development Bank of Canadas $ 100,000 Young Entrepreneur prize. In order to win the grand prize, Jenke had to compete against eight other companies through an online vote that was to be conducted over 20 days. Only a few days in, Endeavour Design had already fallen to 5th place in the poll.
Jenke decided to utilize social media, hiring a social media strategist to launch a contest within a contest. The article says the plan was simple: People who shared Jenkes messages on Twitter or Instagram could win daily prizes or a custom snowboard.
Justin Maas, VP of client relations at fishbat, a leader in online marketing firms, says Internet contests are a great way to amass an audience for a brand.
Contests offer direct engagement with the fanbase and show that a brand really does care about who is buying their products, he says.By holding contests to vote daily, Jenke ensured that at least a few people were sharing his contest out, thus gathering more fans and approaching a larger audience in the process.
Apart from the contest, Jenke called on snowboard enthusiasts from around the globe to assist in his efforts. The article says Red Bull tweeted its 40,000 followers, and Transworld Media, the giant snowboarding and action sport publisher, pushed out interviews on Instagram and posted Twitter messages urging its fans to vote. The article says Jenke even mobilized all of his factories in China to vote for him.
Encompassing a detailed socially powered strategy is always a goal for online marketing firms, Maas explains. It allows a brand to reach people they never thought they could. Its amazing how effective a simple share is and that one share can multiply to reaching thousands of people. Utilizing all of your resources is the key to engaging an audience and broadening your horizons.
The article reveals that Jenke managed to win the $ 25,000 second place prize in the contest but in doing so gained thousands of new fans from across the globe thanks to his social media efforts.
fishbat, Inc. is a full-service digital marketing and social media agency dedicated to connecting all types of businesses with their target audiences in the most effective and efficient way. Through innovative strategies in social media management, search engine optimization (SEO), branding, web design, reputation management and public relations, fishbat promotes a consistent and professional online voice for all of its clients.
#####