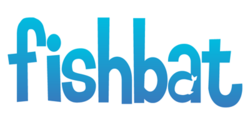 Bohemia, NY (PRWEB) May 07, 2013
On May 7, Justin Maas, VP of client relations at fishbat, announces its support for Twitters decision to open its ad platform to all users.
According to the article on Mashable, Twitter finally made its advertising service available to all users. Kevin Weil, Twitters senior director of product for revenue, announced the decision at the TechCrunch Disrupt event in New York last week. Previously, the Twitter ads service was invite-only, and restricted to large Fortune 500 companies.
Maas says Twitter ads are promoted tweets, hashtags and accounts, which show up on top of all search feeds and sidebars. This is an important step for the company, he says. There are about 200 million active users on Twitter. Thats a huge platform that brands and marketers now have access to. Brands need to engage prospective consumers on all platforms, so this is going to be a really useful tool. These promoted ads appear on all feeds, even if the user is not following the brand. Its going to skyrocket brand exposure.
Tweets are easily shared and retweeted, which makes the ad platform appealing. Some marketers might not think the designs of the ads are aesthetically pleasing because theyre mostly text, Maas says. However, these ads are highly visible and very shareable. Twitters system for advertising places promoted ads above everything else, so you can't miss them. Twitter ads are not as invasive as Facebook ads, so consumers are more likely to tolerate and click them.
Twitter is projected to make about $ 1 billion in ad revenue next year, the article says.
fishbat, Inc. is a full service social media agency. Through social media management, search engine optimization (SEO), web design, and public relations, fishbat strives as a marketing firm to raise awareness about your brand and strengthen your corporate image.