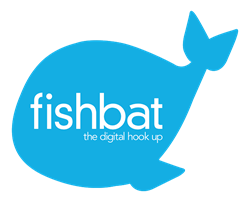 Bohemia, NY (PRWEB) March 03, 2014
fishbat, a leading Long Island SEO firm, discusses 5 steps to do content marketing correctly.
According to a February 22nd article posted by Forbes, titled How To Do Content Marketing Right, content marketing has become the leading strategy for many businesses. What once consisted of a small niche of online bloggers has turned into an entire industry. Content marketing is now essential in any business online marketing campaign, and needs to be done right. The article lists five different ways for brands to improve their content marketing strategies.
1) Dont label content as content. Brands need to publish articles that are informative and entertaining, not just for the sake of releasing content.
2) Decide on a mission. Unlike marketers, who devise a strategy to reach a goal and then move on to the next one, publishers need to have a clear mission in mind. The mission is not over once the content is published, the article says.
3) Learn to hold attention. A clever worded title may grab someones attention, but an article actually worth reading will hold someones attention longer, and keeps the brand in the persons mind.
4) Create content that is actually valuable to the brand. Anyone can create content, but true value comes from content relevant to the brand, the article explains.
5) Concentrate on content skills- not on the strategy. The article says that doing what might get the most page views is not the right way to go about content marketing. Doing so may look good when the metrics are analyzed, but metrics are useless if the content is irrelevant to the brand.
Justin Maas, vice president of client relations at a leading Long Island SEO firm fishbat, explains how content is released mostly for the sake of releasing content. Content marketing is a great way to create awareness for your brand, but just trying to increase metrics is not going to be beneficial, he says. You want to create content that constantly pulls in readers from your target market. You want people to want to come back due to the content in your article, and not just the title.
fishbat is a full-service digital marketing firm and social media agency dedicated to connecting all types of businesses with their target audiences in the most effective and efficient way. Through innovative strategies in social media management, search engine optimization (SEO), branding, web design, reputation management and public relations, fishbat promotes a consistent and professional online voice for all of its clients.
#####