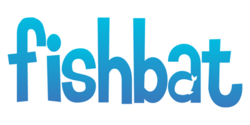 Bohemia, NY (PRWEB) May 27, 2013
On May 27, fishbat, one of the nations leading Internet marketing companies, comments on an article published by Forbes, which discusses the importance of marketing to senior citizens.
According to the Forbes article, senior citizens are the fastest growing group of social media users. However, businesses frequently overlook the older demographic and fail to reach them in advertising campaigns. Now, there are a few companies who are starting to understand how to advertise to this demographic.
The article says there are currently 39 million people ages 65 and older using Facebook, Twitter, and Skype. Since last year, senior Facebook usage increased about 1448 percent and the group now accounts for 11 percent of the sites entire user base.

According to Forbes, brands that already have social media strategies might want to use separate accounts to advertise to senior citizens so they can specifically cater to them.
Justin Maas, vice president of client relations at fishbat, one of the nations leading Internet marketing companies, says companies should reach out to senior citizens as much as possible. Previously, companies tailored their ads to adults who needed their services, he says. It was assumed that no seniors were interested in going online, but research shows that they definitely are. There is no reason why businesses should not connect with senior citizens. While it's important for brands to engage with younger crowds, they shouldn't leave out elders who are waiting for their voices to be heard.
Maas says the baby boomer generation represents a large chunk of the population and their newfound interest with technology could be beneficial for advertising. People are living much longer and this demographic is only going to get bigger over time, he says. Brands should begin to experiment advertising to seniors now, so they can prepare for more computer-literate seniors in the future. If marketers can tap into the senior demographic with online advertising, it could be extremely lucrative.
fishbat, Inc. is an award-winning, full-service Internet marketing company and social media agency. Were branding experts dedicated to making your business a part of conversations that are already happening. Through social media management, search engine optimization (SEO), web design, and cutting-edge public relations strategies, we can raise awareness of your brand, strengthen your corporate image, and place your business in front of your ideal audience.
#####