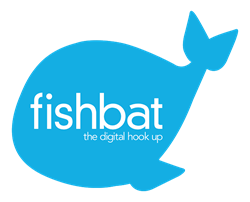 Bohemia, NY (PRWEB) February 11, 2014
fishbat, a leader among the Long Island advertising agencies, explains why the growth of the mobile data is so significant and its impact on the future market.
According to a February 5th article from FOX Business titled "U.S. Mobile Data Traffic To Jump Nearly Eight-Fold By 2018," a report released on Wednesday expects that U.S. mobile networks will be transferring eight times the volume of data that they are currently transferring. This also means that devices with Internet capabilities will be in higher demand as mobile networks continue to grow at an impressive rate. The article expects consumers to download and upload more data through their smartphones in 2018 than they did through their laptops last year.
Justin Maas, the vice president of client relations at fishbat, one of the leading Long Island advertising agencies, says mobile technology has become a staple in people's lives, and it will continue to grow at an unprecedented rate. "Years ago, a phone was just a device to call people. Now, you can browns the Internet, watch videos, play games and check e-mail," he says. Eventually, as mobile technology grows, we will begin to see more advancements in capabilities and connectivity.
Maas says while the price of these devices might be steep for consumers, advertisers and brands have the potential to really cash in. "The rise in mobile makes way for the increase in online advertising and app development, he says. Consumers are more connected using their smartphones, so its one of the best ways to advertise and engage with them. Brands should not only make sure that they have a mobile version of their website, but they should also be prepared to run ads targeting smartphone users in their demographics. This should help to boost sales and increase customer retention.
fishbat is a full-service digital marketing firm and social media agency dedicated to connecting all types of businesses with their target audiences in the most effective and efficient way. Through innovative strategies in social media management, search engine optimization (SEO), branding, web design, reputation management and public relations, fishbat promotes a consistent and professional online voice for all of its clients.
#####