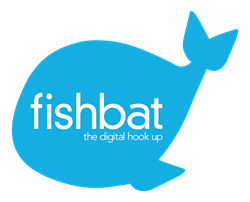 Bohemia, NY (PRWEB) February 14, 2014
fishbat, a leading Long Island web design firm, discusses why the future of Twitter and Facebook is dependent on mobile phone usage.
According to a February 11th article posted by Mashable titled Twitter Usage Depends on Mobile Experience, Twitter users browse the mobile app more significantly than they do on their PC. In fact, the article says Twitter users prefer the mobile app so much that they use it for an average of 3 hours a month compared to only 36 minutes per month on the computer. Thats about 5 times longer than on their phone.
However, Twitter is not alone. The article also says Facebook users favor using their mobile phones as well. Facebook addicts using their phones for over 7.5 hours compared to only about 6.5 hours on their computer. Though not as drastic of a difference, both numbers point to the success of mobile apps.
Justin Maas, vice president of client relations at Long Island web design firm fishbat, says that social media sites will either thrive through mobile apps or crash and burn. Mobile apps are quickly becoming the norm, Maas explains. As more people begin to purchase smartphones and download apps, these social media platforms will have to make changes to their structure. They will need a good, easily navigable, glitch-free app. Facebook and Twitter have been focusing on mobile apps for years, and it shows by these numbers. Twitter has even begun to remodel its web version to look more like its mobile version to increase its user volume. As mobile app popularity grows, it will be necessary for social media platforms to adhere to those new norms.
fishbat is a full-service digital marketing firm and social media agency dedicated to connecting all types of businesses with their target audiences in the most effective and efficient way. Through innovative strategies in social media management, search engine optimization (SEO), branding, web design, reputation management and public relations, fishbat promotes a consistent and professional online voice for all of its clients.