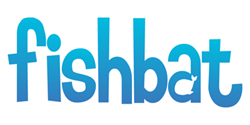 Bohemia, NY (PRWEB) August 30, 2013
fishbat, one of the nations leading Internet marketing companies, comments on an article published on Bloomberg, which details the influx of U.S. government requests for Facebook data.
According to the article published by Bloomberg on August 27, titled Facebook Says Rise in U.S. Government Requests for User Data, Facebook reported that it received nearly 12,000 governmental requests for user data during the first half of 2013. The article says many of the requests were tied to investigations of crimes such as robberies or kidnappings. The article says Facebook has been cooperating by answering 79 percent of the requests from the government.
However, the article says Facebook fights many of the inquiries and are only legally required to respond to certain types of requests. In the article, Colin Stretch, Facebooks general counsel, says, When we are required to comply with a particular request, we frequently only share basic user information, such as a name.
Justin Maas, vice president of client relations at fishbat, one of the nations leading Internet marketing companies, says Facebook has one of the biggest databases of U.S. citizen information in the world. Its no surprise that the U.S. government sends so many requests, he says. Facebook has extensive information on most people that use the platform. Though the government is using it to reduce crime and solve investigations, it still raises concerns about the invasion of privacy.
Maas says its refreshing to know that Facebook takes privacy very seriously and the company is only giving the minimum amount of information requested by the government. Facebook officials will sometimes even refuse to provide data, he says. It just goes to show that the company understands the value of privacy and will only hand over information when absolutely necessary.
fishbat, Inc. is a full-service digital marketing and social media agency dedicated to connecting all types of businesses with their target audiences in the most effective and efficient way. Through innovative strategies in social media management, search engine optimization (SEO), branding, web design, reputation management and public relations, fishbat promotes a consistent and professional online voice for all of its clients.
#####