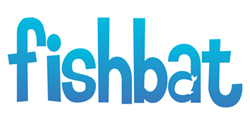 Bohemia, NY (PRWEB) October 07, 2013
fishbat, one of the nations leading Internet marketing companies, responds to an article published on Mashable, which details that 29 percent of Americans use Facebook at work every day.
According to the Mashable article titled 29% of Americans Use Facebook at Work Every Day, a poll directed by the Statista Workplace Survey asked 1,021 half and full-time American employees if they used Facebook while at work. The study found that 29 percent of employed respondents visit Facebook while at work on a daily basis.
However, Facebook isnt the only social media network present in the workplace. The article says 9.89 percent of Americans use Twitter daily. LinkedIn and Pinterest round out the top four with 8.33 percent and 4.8 percent of workday visitors respectively. The article says these numbers could be considerably higher if many companies did not block their employees from accessing social media sites.
Justin Maas, vice president of client relations at fishbat, one of the nations leading Internet marketing companies, says the high percentage of Facebook users at work reflects how important checking social media is to its users. Social media has become an integral part of our daily routine, Maas says. Considering that Statistas survey did not discount people who do not use Facebook and those who may not have access to it at work, 29 percent is a relatively high number.
Maas continues, We also cannot overlook that there is a growing number of people who use social media sites like Facebook for work-related purposes. Social media marketing is one of the fastest growing professions in the world. I think a portion of the 29 percent of workday Facebook users fit into this category.
Instead of discouraging social media use, Maas believes businesses would be better off using their employees social media connections to promote their brand. Social media is a great way to grow any business. By encouraging workers to post news about the company onto Facebook, Twitter, and other social media sites, said company can get free advertising.
fishbat, Inc. is a full-service online marketing company and social media agency dedicated to connecting all types of businesses with their target audiences in the most effective and efficient way. Through innovative strategies in social media management, search engine optimization (SEO), branding, web design, reputation management and public relations, fishbat promotes a consistent and professional online voice for all of its clients.