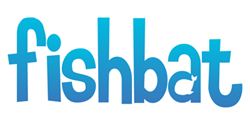 Bohemia, NY (PRWEB) October 12, 2013
fishbat, a leader in Internet marketing companies, responds to an article published by USA Today, which discusses how small businesses can raise brand awareness through social media.
According to the October 7th article published in USA Today titled Digital tools play big role in small business growth, proper utilization of social media sites like Facebook and Twitter can be the key to expanding a business. Since small businesses have limited resources compared to their competition, social media is the best way for most to reach potential customers.
The article says digital media usage for the average American is estimated to be 15 hours per week, and is expected to surpass 19 hours a week by 2017. Companies, by fully utilizing this growing medium, can follow a similar growth pattern. The article states, If done consistently and strategically, entrepreneurs can use digital media to bolster brand awareness, improve customer relations and boost sales.
Armed with a presentable website and social media marketing strategy, even the smallest small business can expand rapidly.
Justin Maas, vice president of client relations at fishbat, a leader in Internet marketing companies, says marketing through social media is undoubtedly the best way for small businesses to meet their potential.
The single biggest obstacle that most small businesses face is raising awareness. It is hard to sell a product or service when nobody knows who you are or where to find you, Maas explains. Social media allows small business owners to provide prospective customers the who, what, where, when of their company, then actively engage them through various channels.
Maas believes that social media marketing is definitely something smaller companies should add into their budget. If a company is willing to spend the time to maintain an active presence on social media channels, or hire a professional firm, the results can be tremendous, Maas says. Establishing an audience on Facebook, Instagram and Twitter can provide just as much business as spending thousands of dollars on traditional marketing.
fishbat, Inc. is a full-service online marketing company and social media agency dedicated to connecting all types of businesses with their target audiences in the most effective and efficient way. Through innovative strategies in social media management, search engine optimization (SEO), branding, web design, reputation management and public relations, fishbat promotes a consistent and professional online voice for all of its clients.

#####