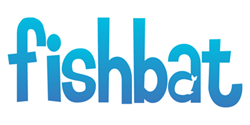 Bohemia, NY (PRWEB) September 02, 2013
fishbat, one of the nations leading social media agencies responds to an article published by Mashable, which analyzes the latest update to Twitter that will allow users to transform sentences from news articles into tweets.
According to the article published by Mashable on August 28 titled Twitter Experiment Lets Users Tweet Highlighted Sentences From Articles, the latest Twitter update will allow users to take bits and pieces from news articles published online and post them as tweets.
A few days ago, the article says the New York Times tested a new feature that allows users to click on a highlighted sentence from a story, and tweet it out directly, instead of just the headline. The idea is that users can share specific points in the story to their followers instead of resorting to making their followers read the entire article to find out what they wanted them to know. Another major reason for the update is that users tend to not be drawn in entirely by the headline of the story. By allowing people to select what part they find most interesting will surely attract more people to reading the story in its entirety.
Justin Maas, vice president of client relations at fishbat says, Sending traffic to a site or story is a large part of digital marketing. Generally, a witty title isnt enough to attract people to a story in the fast paced world we live in. But, with this new feature, social media agencies and other companies will be able to find relatable stories for their fans and pick out exactly what they want to share, which really speeds up the process.
Maas says brands or online marketing firms can utilize this feature to showcase certain parts of news articles written about them to share with their followers. People will be much more inclined to read a short sentence or two from an article than having to read the whole thing, he says. It will provide an opportunity for increased shareability and increase the chance of going viral.
fishbat, Inc. is a full-service digital marketing and social media agency dedicated to connecting all types of businesses with their target audiences in the most effective and efficient way. Through innovative strategies in social media management, search engine optimization (SEO), branding, web design, reputation management and public relations, fishbat promotes a consistent and professional online voice for all of its clients.
#####