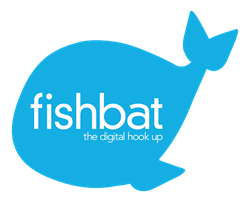 Bohemia, NY (PRWEB) February 28, 2014
fishbat, a leading Long Island advertising firm, explains the pros and cons of Facebooks new policy of rerouting Facebook emails to the users inbox.
According to a February 24th article posted by Mashable titled Facebook Reroutes Its Email to Your Inbox, Facebook will soon be forwarding your Facebook.com emails to the email address you used when you signed up for the social network. Most people are unaware they had a Facebook email, which ultimately lead to the end of the service.

However, the article says every member has had one since 2010. Since then, messages could be sent to your Facebook username at Facebook.com.
Justin Maas, vice president of client relations at leading Long Island advertising firm fishbat, says the new policy does have some advantages and disadvantages. The fact that anyone can be emailed directly through Facebook, regardless of privacy, will be met with mixed reactions. Privacy is always a big concern when it comes to the Internet, but people also love to be connected. The trick is to find a nice balance of both. While Facebook probably wanted to streamline communication with this update, it may also cause a rise in spam or unwanted emails.
Maas lists the pros and cons of Facebooks new policy.
Pros:

1.