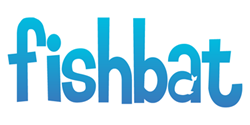 Bohemia, NY (PRWEB) December 02, 2013
Long Island SEO experts at fishbat, a prominent full-service digital marketing agency, highlight the necessity of abandoning ancient SEO techniques to provide constructive and measurable growth for businesses.
Justin Maas, vice president of client relations, says, In this rapidly evolving marketing scenario, the age-old SEO tactics have lost their sheen and importance. It has become inevitable for organizations to employ the revolutionary and transformative science of SEO that has been reengineered with a fair inclusion of cutting-edge technology and pioneering concepts.
Recently, Google made the most significant update to its search algorithm, Maas explains. Dubbed Hummingbird, the algorithm makes it harder for businesses distributing cookie-cutter content to be verified by the search engine. The key to a good SEO strategy is content, but not just any content, he says. It must be well-written, informative and newsworthy content. Google penalizes duplicate content created by robots.
He further explained the importance of moving away from the predetermined perception of static SEO practices. These times demand a more flexible and comprehensive solution that can be effectively blended with other web marketing services to create a cohesive experience on a unified platform. A successful, well-strategized, and complete digital marketing plan can include SEO, along with branding, social media management, web development, mobile app development, email marketing, app development, public relations, blogger outreach, online reputation management, and ad placement to garner the most successful outcome.
SEO works with social media and web design more than people know, he says. If these things do not work in a cohesive manner, a business SEO efforts could be entirely squashed. As a leading Long Island SEO company, we make sure that all aspects of the SEO strategy works in tandem.
fishbat is a full-service online marketing company and social media agency dedicated to connecting all types of businesses with their target audiences in the most effective and efficient way. Through innovative strategies in social media management, search engine optimization (SEO), branding, web design, reputation management and public relations, fishbat promotes a consistent and professional online voice for all of its clients.