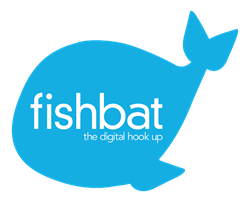 Bohemia, NY (PRWEB) February 04, 2014
fishbat, a Long Island web design company, offers three tips to help businesses create innovative web design layouts and discusses why keeping up with trends can help be beneficial.
According to a January 24th article published by All Business, titled "The Hottest New Web Design Trends This Year," web designs come and go, which makes it important for businesses to keep up with trends. By constantly updating the layout, websites can avoid looking dated. The article advises companies to keep it simple, tell a story, and use a responsive design to keep a website looking fresh.
Keeping the site simple is an effective way to allow users to easily work their way through the site and get where they want to go, the article explains. By telling a unique story, websites can keep the user interested. Using a responsive design is just to keep in mind the formatting of the website itself and how people will be looking through the site.
Justin Maas, the vice president of client relations at Long Island web design company fishbat, says web development is becoming such an integral part of businesses.
"Websites say a lot about a company, so its essential for a business to develop a great design, he says. When designing a website, you have to think about more than just the style. Navigation, functionality and social media integration all come into play. People want to learn as much as they can in as little time as possible when visiting a website. A simple, interactive web design can be key to getting users to take a look around and build traffic on your website.
Maas gives 3 tips to help businesses create innovative websites.