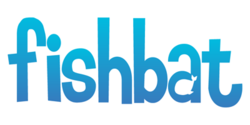 Bohemia, NY (PRWEB) May 25, 2013
On May 25, social media agency fishbat discusses the new capabilities of photo-sharing service, Flickr, as reported in a BBC News article.
According the BBC News article, just hours after Yahoo revealed its acquisition of Tumblr, it also announced it would be increasing storage on its photo-sharing site, Flickr. Flickr now offers up to 1 TB of storage at no charge and increased the size limit on each photo to 200 MB. However, users wanting to reap the benefits of the free service will have to succumb to advertisements.
Justin Maas, vice president of client relations at fishbat says 1 TB is a tremendous amount of storage. Thats a lot of space to give away at no cost, he says. Its definitely something thats going to attract the average user, as well as professional users, regardless of the advertisements. Im sure a user would rather receive the free storage and see a few ads than pay $ 50 each year.
Other updates to the service include higher-resolution photos, longer videos, a socially redesigned user-interface, an Activity Feed, and an app for Android phones, the article says.
Yahoo purchased Flickr in 2005, and while the number of users increased, many believed Yahoo failed to help Flickr reach its full potential until now. In the article, one expert says, It puts Flickr back on the agenda making it relevant to both hobbyist and professional photographers alike, but it also reignites the whole storage capacity war that started with Gmail and that we are now seeing with cloud file sharing services. Flickr could now be competition for other sites and draw back the users it lost.
Maas says that Yahoo is playing it smart. They need strong incentives to bring users back to Flickr, he says. The 1 TB limit and high photo quality will definitely help with that. Theyll be able to compete with other photo-sharing sites that may not have the same no expense capabilities.
He also notes that re-designing the user-interface makes Flickr more appealing. Weve recently seen Google Plus make changes to its design to improve these functions as well, Maas says. There is a certain quality that people expect as far as the design and abilities to share photos with others. Flickr is rising to the challenge.
fishbat, Inc. is an award-winning, full-service online marketing firm and social media agency. Were branding experts dedicated to making your business a part of conversations that are already happening. Through social media management, search engine optimization (SEO), web design, and cutting-edge public relations strategies, we can raise awareness of your brand, strengthen your corporate image, and place your business in front of your ideal audience.
#####