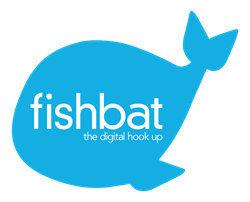 Bohemia, NY (PRWEB) March 21, 2014
fishbat, an award-winning online marketing company, discusses how Twitter is testing a new feature called Fave People and how it compares to Twitter Lists.
According to a March 17th article posted by Tech Crunch titled Twitter Testers Gain Access To A New Timeline Called Fave People For Tracking Favorite Twitter Accounts, Twitter is testing out a new feature. Currently in the alpha stage, the new Fave People feature is designed to help users follow their favorite accounts more efficiently.
While the Fave People feature is similar to the already existing Lists feature, it does have its differences. The article says the user is able to turn notifications on and off from selected accounts. This can come in handy when big news breaks within a specific industry. The user can decide to receive notifications from accounts in that industry, and then opt to turn off the notifications after time has passed.
Justin Maas, vice president of client relations at fishbat, an award-winning online marketing company, explains that if Twitter decides to implement the Fave People feature, it can be beneficial for business, as well as consumers. Businesses, specifically small businesses, can take advantage of this feature. For example, during big events like the Olympics or SXSW, businesses can turn on notifications for major participants in those events. Not only will they be able to get up-to-date information about the events, but they will also be able to see what their competitors are doing. Businesses can make sure they never miss a beat while monitoring competitors and staying in the loop when it comes to big events.
fishbat is a full-service digital marketing firm and social media agency dedicated to connecting all types of businesses with their target audiences in the most effective and efficient way. Through innovative strategies in social media management, search engine optimization (SEO), branding, web design, reputation management and public relations, fishbat promotes a consistent and professional online voice for all of its clients.
#####