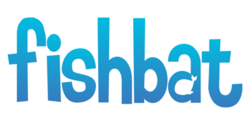 Bohemia, NY (PRWEB) May 04, 2013
On May 4, online marketing company fishbat discusses the creation of new social media platform, Nextdoor Network, and its potential to connect neighbors regarding community issues.
According to an article in All Things Digital, Nextdoor Network aims to create a network to connect neighbors. The article says its main purpose is to provide an online platform for community members to discuss different issues affecting their neighborhood.
This hyper-local site verifies users by address, uses each persons real name and doesnt allow people access to a network if they dont actually live in the neighborhood, the article says. It isnt focused on making new friends; rather, its designed to connect neighbors.
Neighborhoods which do not have a network can create one. The head organizer of a specific neighborhoods network can set zoning boundaries, remove inappropriate messages and inform communities.
Nextdoor Network confirms each neighbors address by checking their credit/debit card number, landline phone number, mobile phone number and the invite code on a postcard. Once neighbors join they are free to post information pertaining to restaurant recommendations, local gardening tips, nanny-share offers and landscaping.
Justin Maas, vice president of client relations at fishbat, says this new site is like a Facebook exclusively for your neighborhood. Neighborhoods are unique networks and while neighbors dont necessarily have to be friends, they are still living in close proximity to warrant a connection to each other. Nextdoor Network allows neighbors to exchange knowledge and discuss important topics that are relevant to their respective neighborhood.
Maas says online marketing companies could potentially use this site to promote products unique to individual neighborhoods. If a client opens a business in an area with a network, we could target people in surrounding neighborhoods to boost exposure and customers, he says. Maybe one day all neighborhoods will have their own network!
fishbat, Inc. is a full service online marketing firm. Through social media management, search engine optimization (SEO), web design, and public relations, fishbat strives as a marketing firm to raise awareness about your brand and strengthen your corporate image.
#####