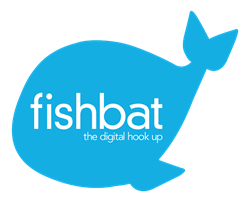 Bohemia, NY (PRWEB) February 12, 2014
fishbat, a leader in Long Island advertising agencies, divulges the reality of Facebook Paper and how it could help spark interest in the social network, which has seen a mass exodus of teens in recent months.
According to a February 3rd article from TIME titled "Facebooks Paper App for iPhone is the Future of Facebook," Facebook recently launched a new iPhone app called Paper. Facebook Paper, though a subsequent app, is your entire Facebook, but in a fresh new format. Users can do almost everything in Paper, except play games, check events or create lists. Instead, this format focuses on exposing industry experts and news stories that are carefully selected by actual editors at Facebook.
When first downloaded, the article says users are given a quick tutorial of how to use the app. After the tutorial, users are encouraged to follow certain sections of Facebook Paper. Each section speaks to a certain community, and features news stories and experts from industry leaders.
Justin Maas, the vice president of client relations at fishbat, a leader in Long Island advertising agencies, says Facebook Paper has the potential to revive Facebook and spark interest in the social network again. Many users, especially teens have been leaving Facebook, Maas says. The network has tried to produce new services and products to entice users to stay. Unfortunately, none have yet to really receive a positive response from people. Facebook Home and Poke both failed, but Paper has the ability to really encourage users to pay more attention to their Newsfeeds. Instead of being influenced by ads or post popularity, all news stories and Newsfeed updates are listed in real time. Its like a tool for users to discover news stories and other sorts of updates without being blasted with ads and stories based on what your friends like. Facebook Paper could really bring people back to use the platform.
Maas lists four reasons why Paper could help spark interest in Facebook again.