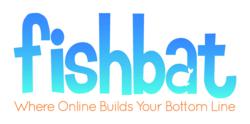 Bohemia, NY (PRWEB) April 24, 2013
On April 24, one of the nations leading social media agencies, fishbat, comments on a Mashable article with regard to the latest Associated Press Twitter hack and releases a list on the top 5 ways to protect your social media accounts.
According to an article published by Mashable, the Associated Press tweeted on Tuesday that President Obama had been injured in two White House explosions. The article says users were able to debunk the false tweets almost immediately and the account was suspended. The Dow also fell 144 points after these tweets, but quickly recovered.
Justin Maas, vice president of client relations at fishbat, says this shows how important social media is to the market. While he recommends that big companies should hire social media agencies to monitor feeds religiously, he also says companies need to take extra precautions to prevent cyber attacks.
While most of these attacks target big corporations or celebrities, Maas says it could happen to everyday users too.
Nobody is entirely safe from viruses and they can circulate very easily on social media, he says. However, there are certain ways to protect yourself.
Maas says the top 5 ways to protect social media accounts are:
1. Use a good password: Passwords with variations, including capital letters and numbers, are harder to decipher. They act like a road block for hackers, Maas says.
2. Make sure websites are secure: If the URL reads https, that means the URL is secure and cannot be tampered with. Facebook has a secure browsing feature, which must be manually switched on.
3. Add security questions: If a hacker tries to crack your password, your e-mail could prompt them with a security question. Facebook and Twitter have these types of security questions. Usually these questions are personal, Maas says. However, make sure you pick a question that you would immediately know the answer to. If you forget the answer, it could jeopardize your account too.
4. Watch what you click: Some of those Facebook posts or Twitter messages look tempting, but they could be viruses! Maas advises users to think before they click or download something offline. There have been many viral Facebook videos that are actually viruses, he says. They obtain control over your account and end up sending the same virus to all your friends.
5. Limit third party app use: Third party applications, on Facebook or Twitter, have access to your account. If the app is compromised, your personal account could be in danger. You can revoke access to these apps at anytime by editing your settings.
fishbat, Inc. is a full service social media agency. Through social media management, search engine optimization (SEO), web design, and public relations, fishbat strives as a marketing firm to raise awareness about your brand and strengthen your corporate image.
#####