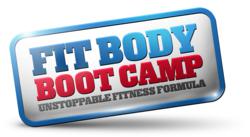 Chino Hills, CA (PRWEB) April 04, 2013
As the founder and CEO of both PTPower.com and the hot Fit Body Boot Camp franchise, Bedros Keuilian spends quite a lot of time teaching personal trainers and fitness boot camp owners how to sell more personal training using the latest online venues such as Facebook, Google+ and Groupon. However, he says that traditional advertising can work for trainers, especially those just starting a personal training business, if theyll twist the advertising rules around to suit their needs.
One of the oldest rules, actually a pair of rules, in the advertising world is that the product or service should be an impulse purchase and it should be under $ 100, says Keuilian. If youre taking those rules as they are, then traditional advertising doesnt seem to fit for personal training. Its usually a well thought out purchase and it almost always costs more than $ 100.
Keuilian explains, though, that by creating an offer or special that does fit those traditional advertising rules, business owners and those starting a personal training business can take advantage of traditional advertising and make it work very well.
One of the things I tell my mentoring clients is to create offers or specials to get qualified prospects into their business, says Keuilian. People have a tendency to look at the small payments from those types of deals as income, but I tell my clients to ignore it, to reinvest it in making those deal clients so happy that they sign a long-term contract, which is much more profitable.
Keuilians Fit Body Boot Camp franchise has become the biggest fitness business client on Groupon and he says that their Groupon campaigns use this principle to generate new business for the individual Fit Body Boot Camps around the country.
The small amount of money that people pay to take advantage of these deals isnt meant to be treated as income, he says. We use it to pay for things like t-shirts, books, water bottles and even skinny jeans for the clients that sign up for the Groupon deals. Its part of making these people so happy with us that they sign on for six-month or 12-month training programs, which is where the real income is. We create an offer thats inexpensive enough to be an impulse buy, which is also less than $ 100, of course, and it now fits the traditional advertising rules. But the end result is a much larger purchase when the deal is over.
Keuilian says that one-month trials, deals that offer a certain number of pounds lost or deals that offer to buy clients their first pair of expensive skinny jeans when they meet their goals are all ways to appeal to impulse buying while charging under $ 100 for the deal.
Get creative, says Keuilian. Think about what you can offer for less than $ 100 and consider it a way to get qualified prospects in your door. Thats how to sell more personal training in the long run.
To find out more about Bedros Keuilian, his company PTPower.com and the Fitness Boot Camp Franchise Fit Body Boot Camp, contact Bedros Keuilian at (800) 261-0208. Alternatively you may use the contact form at http://ptpower.com/contact-me/ or send an email to Bedros Keuilian at support(at)keuilian(dot)com.