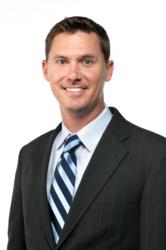 Atlanta, GA (PRWEB) June 18, 2013
Fitzpatrick Advertising, one of the nation's leading retail automotive advertising agencies, recently brought Rick Buffkin on board to oversee new business development.
Rick comes to us with a strong background in sales and marketing, says Jim Fitzpatrick, Founder and CEO. He has a proven record in client service and were all very pleased to have him join our team as V.P. of New Business Development.
Buffkin, a graduate of Augusta State University, said he is eager to contribute his experience to the Atlanta-based agency. The retail automotive industry is on the upswing, and Im here to help our clients grow.
Fitzpatrick Advertising is a full-service advertising agency specializing in powerful multimedia campaigns designed to help new car dealers across the country succeed in todays rapidly changing environment. With a team of seasoned professionals, the agency is committed to helping its clients achieve measurable results that increase traffic, improve customer retention and build long-term brand loyalty.
The Fitzpatrick Advertising suite of services is one of the most comprehensive in the automotive advertising industry, using digital marketing services, including search engine marketing, search engine optimization, reputation management and social media, as well as traditional channels such as television, print, radio and direct marketing. In partnering with clients, Fitzpatrick Advertising also created Fitz University and Fitztrac, unique online tools that go beyond the usual advertising and marketing strategies.