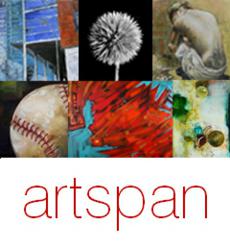 Lambertville, N.J. (PRWEB) January 31, 2013
Five Artspan photographers have taken awards in the 2013 B&W magazine Single Image Contest for photography: Philip Lawrence (Brisbane, Australia), Dolores Smart (Santa Fe, New Mexico), Joseph Michael Pizzuto (Holland, Ohio), Ed Ries (Naples, Florida), Guga Millet (Rio de Janeiro, Brazil). Artspan is a major portal to the world of contemporary art, featuring more than 4,000 artist web sites in 18 different categories, including painters, photographers, jewelers and sculptors, among many others.
The strong showing of our membership in this contest demonstrates the amazing depth and variation of talent represented on Artspan. says Artspan Founder and Director Eric Sparre. Artspan has always attracted top professional artists, and we have an especially impressive selection of photographers.
About the Winners
Dolores Smart is a winner of an award in Architecture/Interiors. Smart's work has been held in various public and private collections around the country, and she was a featured artist in the highly acclaimed PBS video documentary, "Mountain Shadow," which profiled women artists from Appalachia. After almost 30 years of photographing, Smart still gets a thrill when she looks through the viewfinder to see everything come together for that perfect photograph. She continues to follow her passions by photographing Santa Fe, New Mexico, as well as wonderful moments and places during her travels around the world.
Australian-based photographer Philip Lawrence is the winner of a two B&W Single Image Awards, in the categories of Portraiture and Conceptualization in 2013. Lawrence, who has been practicing photography for over 40 years takes particular interest in contemporary portraits, altered realities and series of images that revolve around a single theme. While Lawrence photographs in both color and black and white, he considers black and white imagery to be a key element in his portfolio.
Joseph Michael Pizzuto is the winner of an Award in the Cityscape cateogory as well as a prestigious People's Choice award for his Photojournalism/Documentary work in the Fall 2012 issue of B&W. Pizzuto considers himself first and foremost a street photographer, and looks for the extraordinary in the everyday ordinary. He works mostly in Black and White, which he says eliminates the reality of color and helps break down the image into a message. I prefer my images to elicit questions and provoke interpretation rather than simple acceptance and admiration.
Ed Ries is a winner of a Single Image Award in the Seascape/Water category. Reis, who photographs landscapes, found objects, nature and abstract impressions describes his work as a reaction to an object, scene or situation which has caught his attention. In Reis's words, light is everything, it seems to be nature's paintbrush. It is usually the quality of the light embracing the scene, or scene elements that caused me to pause momentarily and consider what is before me in more detail.
Guga Millet is the winner of a Single Image Award in the Flowers/Plants/Fruit category. Millet began photographing in 1995 and moved into filmmaking in 2000. He has filmed more than 30 projects in 35mm, 16mm and video, in locations in Brazil, Argentina and Denmark, including the feature documentary Surf Adventures 2 – S16mm – and the show Sem Frescura As Millet says, Doing art is an exercise in attachment and existence within the artist himself, it is a struggle against the lethargy, it is putting ourselves in the world.
All of these photographers have their own customized, ecommerce enabled websites on the Artspan platform. Although Artspan member websites are stand-alone, multi-faceted entities, they gain exposure through connection to the central directories and portals of the Artspan.com home site, a major contemporary art destination. No other online artist community offers this best of both worlds approach.
About Artspan
Founded in 1999 by painter and entrepreneur Eric Sparre, Artspan.com is a major contemporary art destination connecting producers and consumers of contemporary art, featuring 4,000 artist and artisan websites in many different categories, including painting, photography, jewelry, and sculpture. Artspan member websites can be managed by anyoneno technical background neededand have a variety of features, all at a very competitive price.
Artspan is exceptional among online artist communities and providers of templated artist websites, in offering artists the best of both worlds: Member artists benefit from being part of a searchable, high-traffic community, consistently top-ranked for the term Contemporary Art by Google and Yahoo, while maintaining the autonomy of their own URL. Members can also access a wealth of marketing information and, in an age of limited or non-existent customer service, the Artspan Help Desk can be reached by phone or email. http://www.artspan.com