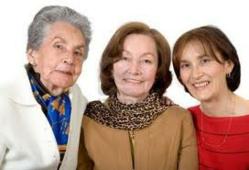 Des Moines, IA (PRWEB) March 19, 2013
Whether you are 25, 45 or 85, eating the right foods keeps muscles, bones, organs, arteries, and all the rest of the amazing body healthy. Without it, the risk for heart disease, stroke, cancer, anemia, bone loss, high blood pressure, diabetes, and illnesses of all kinds increases significantly.
For seniors, this is especially true, and even more so if a person is already in a higher risk category, into which Americas exploding aging population falls.
While good nutrition benefits both the young and old, older adults will see that proper nutrition can lead to increased mental acuteness, faster recuperation times, and fewer visits to the physicians office, resulting in higher energy levels and better management of chronic health problems.
Elizabeth Elliott, Registered Dietitian for Moms Meals, offers five tips for better nutrition, longer lives, sharper minds, and better overall health:
1.