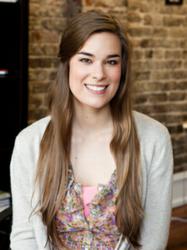 Knoxville, Tenn. (PRWEB) August 28, 2012
FletcherPR, a national communications and marketing agency specializing in marketing to women, announced it has hired Alexandra Grindstaff as public relations coordinator. Grindstaff will be responsible for conducting research and media outreach for the agencys clients and executing strategic communication campaigns and programs.
We have experienced tremendous growth over the past year and its refreshing to have like-minded, talented individuals join our team, said Kelly Fletcher, CEO of FletcherPR. Alexandras knowledge in current public relations and marketing trends will no doubt help us better serve our clients.
Grindstaff graduated from Bearden High School in 2008 and the University of Tennessees College of Communications in 2012. Grindstaff has a bachelors degree in public relations and a minor concentration in business administration. Prior to joining FletcherPR, she interned with a public relations and advertising firm in Nashville and local digital marketing firm, Pyxl.
About FletcherPR

FletcherPR is a boutique public relations and communications firm focused on reaching women through the power of media. FletcherPR works to address the public relations and marketing needs of clients in strategic ways, providing a complete range of services to meet all of their communications needs. For more information, visit http://www.kellyfletcherpr.com or call 865-249-8371.
###