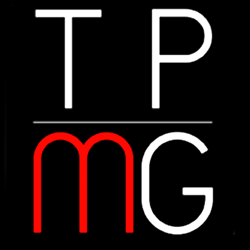 Boca Raton, Florida (PRWEB) December 09, 2014
Digital media solutions company Top Pro Media Group announced today that it has acquired Netwide Media Group, a leading digital, media and E-Commerce agency out of New York. The merger paves the way for the most extensive offering of full-service, award-winning talent and expertise to deliver measurable business ROI. The Top Pro Media Group/Netwide Media Group partnership is a game-changer in the digital marketing space.
Top Pro Media Groups strategic relationships in the medical, legal and luxury travel industries when leveraged with Netwide Media Groups Magento and Yahoo partnerships create a powerful driving force in the digital media world, says Craig Wertkin, Top Pro Media Group Co-Founder. Whether it be web development, SEO/SEM, video marketing, branding or other out-of-the-box ways to generate business for our clients, we now have the talent and resources to deliver measurable results and thats what every client wants.
Netwide's seasoned web designers and expert E-Commerce team have done a fantastic job of building a solid and successful operation that delivers superior services from online ideation, strategy, execution and solution-based enterprise, said Aaron Feldman, Top Pro Media Groups CEO and Co-Founder. Top Pro Media Group and Netwide Media Group share a strong consumer focus, and the combination of the companies marketing strengths will deliver a richer and more comprehensive Web experience to clients. We look forward to bringing together the two companies to deliver the best of the Web.
By teaming up with one of the leading global internet companies, Netwide Media Group expects our client impact to be substantial with a larger E-Commerce market, innovative dynamic strategy and expert SEO/SEM leverage, said Marc Gordon, CEO of Netwide Media Group. We are pleased to combine our strengths to meet the demands of the online marketplace delivering stellar online media and marketing solutions.
Top Pro Media Group is the number one source for online advertising and digital marketing for business professionals including doctors, attorneys, travel executives and real estate companies.
With over 1000 sites nationally, Top Pro Media Group offers state of the art marketing, top search engine performance and the power of a professional publishing empire.
Netwide Media Group is the leader in online E-Commerce web design and development and has a proven track record as an E-Commerce leader in the digital marketing space.