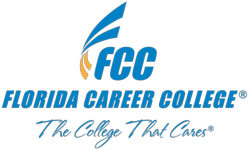 (PRWEB) May 19, 2013
Prom is a milestone event for many high school students. Between finding the perfect dress, corsage and date, theres an endless array of details for young women to consider when planning their perfect night. Florida Career College's Cosmetology Director Theresa Jacobs offers these five useful beauty tips that will help prom-goers look and feel their best.
1. Use powder to maintain a glowing complexion. Choose translucent powder instead of heavy foundation to create a radiating look and prevent the shine factor in photos.
2. Brighten your lips. Giving your lips a pop of color is a major trend this prom season. For olive complexions, pair your makeup with a rose lip color and for pale complexions, use a peachy or wine shade. Darker complexions look best in golden or plum hues.
3. Stick to classic hairstyles for a timeless look. Avoid elaborate up-dos, complicated styles and trends that will look dated over time. Simple chignons will accentuate your cheekbones and eyes, while loose curls will give you a softer, natural look.
4. Preserve your makeup all night long. Prep your skin by exfoliating and following with a toner before applying primer. Use a sheer, natural-colored shadow as a base before applying eye-makeup, and layer your lip color to achieve an enduring, stain-like application. Also, double up on products like mascara and eyeliner and set eyebrows in place with clear brow gel.
5. Choose a nail color that compliments your dress. Gray or nude colors go well with a trendy and funky look, while classic colors, like red or pink, coordinate with more simple styles.
Prom is a celebration of being on the brink of your future, and every young woman wants to feel beautiful while enjoying this momentous high school experience, Jacobs said. "While the most important part of the prom experience is having fun and creating long-lasting memories, this special night also calls for dressing up and radiating beauty from head to toe."
The Florida Career College Cosmetology program is offered in Lauderdale Lakes, Hialeah, Kendall, Boynton Beach and Jacksonville. Campuses feature The Spa at the College, which is staffed with cosmetology students and offers services to the public including haircuts, coloring, extensions, and styling; manicures and pedicures; and facial treatments.
For more information about Florida Career College, call 1-888-852-7272 or visit anthem.edu/floridacareercollege. Follow Florida Career College on Twitter at twitter.com/FLcareercollege and like it on Facebook at facebook.com/floridacareercollege.