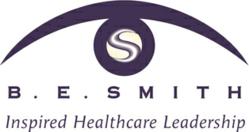 Lenexa, KS (PRWEB) November 16, 2012
B. E. Smith, the only full-service leadership solutions firm dedicated exclusively to healthcare providers, has been retained to lead a national director of surgical services search for Florida Hospital Celebration Health in Celebration, Fla. The top executive search firm in the healthcare industry, B. E. Smith placed more than 300 senior-level healthcare executives into organizations last year.
Florida Hospital Celebration Health is a 172-bed, state-of-the-art hospital which serves as a cornerstone of health in the Disney-planned community of Celebration. The hospital is part of the Florida Hospital network, operated by the Seventh-Day Adventist Church. It is home to the Florida Hospital Nicholson Center, a 54,000 square foot surgical services training facility featuring seven surgical robots. The facility will train over 20,000 clinicians annually in the latest robotic and minimally invasive techniques. The hospital is also currently undergoing construction on a new patient tower which will double the facilitys size by 2015.
The new director will strategically lead surgical services including PACU, endoscopy, pain management, anesthesia and the newly acquired ambulatory surgery center for a facility that handles over 11,000 cases annually. The director will build collaborative relationships with surgeons, while mentoring managers and staff in a shared governance environment. Additionally, they will implement initiatives to increase operational efficiencies, maintain high patient satisfaction scores and drive quality scores.
The complete job posting for Florida Hospital Celebration Healths director position can be found on the B. E. Smith website.
About Florida Hospital Celebration Health:

Florida Hospital Celebration Health is a leading destination hospital that specializes in minimally invasive surgical procedures. This health and wellness center provides inpatient and outpatient services, 24-hour emergency care, maternity, cardiac services, diagnostic, catheterization, weight management, bariatric and wellness programs, womens and mens health programs, as well as primary care and specialty physicians on-site. The hospital is part of the Florida Hospital Network, which is operated by the Seventh-day Adventist Church. The Adventist Health System operates 44 hospitals in 10 states, making it the largest protestant, not-for-profit healthcare system in the country. For more information, visit http://www.celebrationhealth.com.
About B. E. Smith:

Founded in 1978, B. E. Smith is a full-service healthcare leadership solutions firm and the top-ranked provider of nursing leadership services including Interim Leadership, Executive Search and Consulting Solutions. Veteran healthcare leaders and regional healthcare experts partner with each client to create customized solutions. B. E. Smiths proven methodology has resulted in the recent placement of more than 600 leaders into healthcare organizations worldwide. The firm utilizes a comprehensive sourcing strategy incorporating the latest marketing techniques, association partnerships, social networking and the largest database of skilled nursing leaders in the industry to deliver immediate results in todays complex healthcare environment. For more information, visit BESmith.com or call 877-802-4593.