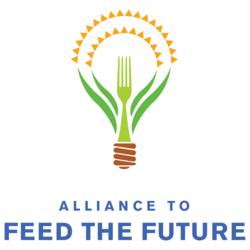 Washington, DC (PRWEB) October 10, 2012
The Alliance to Feed the Future is helping to highlight the challenges of feeding a growing world population and solutions offered by modern agricultural and food processing practices by hosting a variety of educational events and launching a video series as part of activities leading up to and surrounding World Food Day, October 16 and the World Food Prize, October 18, as well as other events being planned.
Borlaug CAST Communication Award Presentation and Alliance to Feed the Future Program at the World Food Prize Foundation Borlaug Dialogue: On Wed., October 17

(7-10 a.m. CT) in Des Moines, Iowa, the Council for Agricultural Science and Technology (CAST), CropLife Foundation, and the Alliance to Feed the Future will host a breakfast program on the occasion of the 2012 Borlaug Dialogue hosted by the World Food Prize Foundation.
CAST and CropLife Foundation will present the 2012 Borlaug CAST Communication award to Dr. Carl Winter. Dr. Winter is the Director of the FoodSafe Program and an Extension Food Toxicologist in the Department of Food Science at the University of California-Davis. Dr. Winter is renowned for his humorous and entertaining presentations about food safety and modern food production issues.
To RVSP for this breakfast event, please click here.
The award program will be immediately followed by an Alliance to Feed the Future communications session featuring a panel discussion on empowering future generations of food communicators.
Session panelists include: