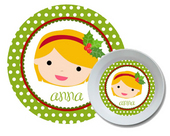 Ames, IA, (PRWEB) May 08, 2013
For That Occasion is one the leading online e-commerce website providing personalized gifts and other items. For That Occasion offers gifts for all ages and gender and for all different occasions. In an effort to keep up with the changing technology and changes with Google updates, they sought out Octadyne Systems for help in improving their ranking for top selling products on Google and optimize their site for all major search engines.
We selected Octadyne Systems mainly because of their reputation and our past experience with them. We trust their proven track record in helping companies in different market segments getting optimum site placement on Google, Yahoo, and Bing, said the owner of For that Occasion. For our SEO project, we reviewed and tried several other companies but failed to get desired results and support we were seeking.
Octadyne Systems President Syed Azam remarked, For That Occasion knows that we will deliver what we promise. Many companies fail to reach their full potential on the web, due to the lack of attention paid to their SEO and SEM efforts and results. Improving their ranking in Search Engine Result Pages (SERPs), like on Google, is becoming more and more challenging for businesses. Maintaining hard earned ranking is an even bigger challenge, and most critical to the online success of any business. When it comes to implementing complex SEO projects, Octadyne Systems has the experience and knows what it takes to get our clients the desired results.
About Octadyne Systems:

Octadyne Systems provide Web-Based Application Development, IT Consulting, Search Engine Optimization, Facebook Application Development, and PPC Management Services to companies with existing or emerging web presences. Octadyne Systems most notable online solutions include AutoJini.com, Non-ProfitSites.biz, and RetirementCommunitySolutions.com. Octadyne Systems has offices in Ames, Iowa, U.S., and Kitchener, Ontario, Canada.
For more information, please contact Mr. Syed Azam by phone (515) 232.2024 or email syed(at)octadyne(dot)com.
About For That Occasion:

For That Occasion carries only high quality products and prides themselves on their excellent customer service. Every inquiry is answered in a timely manner, help with gift selection is readily available, and any issues are quickly resolved. The large number of return customers is testimony to their customer centered approach.
For more information, view their website at http://www.ForThatOccasion.com.
For That Occasion is also available by phone 847-677-9802 or email at info(at)forthatoccasion(dot)com
Contact: Syed Azam, President and CEO, Octadyne Systems, 310 Main Street, Ames IA, 50010

Office: 515.232.2024

Visit: http://www.octadyne.com

Email: syed(at)octadyne(dot)com