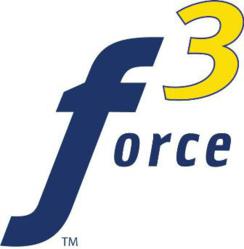 Crofton, MD (PRWEB) November 29, 2012
Force 3, delivering the best in federal security, unified communications, networks, data center, and medical imaging solutions, today announced the promotions of Sudhir Verma, Chris Knotts, Mike Greaney and Steve Scribner.
Sudhir Verma, former Vice President of Consulting Services, has been promoted to Chief Services Officer. Verma joined Force 3 in 2009 and has over 15 years of data center, virtualization, and cloud experience. As CSO, Verma has expanded his responsibilities to all services delivery and is charged with ensuring the success of our customers. As the company continues to expand its services beyond presales engineering and implementation, Vermas role will encompass the ongoing service and support of our clients.
Chris Knotts, former Vice President of Technology & Innovation, has been promoted to Chief Technology Officer. Knotts, since his return to Force 3 in 2006, has been responsible for the companys expansion into managed services, a revamping of its internal IT infrastructure and the companies M & A strategy. As CTO, Knotts role will be to oversee the entire portfolio of the companys technology strategy.
Mike Greaney, former Vice President of Sales, is now Chief Revenue Officer. Greaney joined Force 3 in August 2009 from the semiconductor industry where he held a variety of executive positions with particular emphasis on IT sales and sales management. As CRO, Greaney will be responsible for all of the revenue generating operations of the company.
Steve Scribner, formerly Force 3s Controller, has been promoted to Vice President of Accounting and Finance. Scribner has over 13 years of experience overseeing the finance, accounting, and tax functions of software companies. In his new role, Scribner will be responsible for the companys entire accounting operations, internal and external reporting, and the overall financial strategy.
We are proud to promote these very deserving executives from within our ranks. All have been and will continue to be instrumental in our continued growth and success, said Force 3s Chief Operating Officer, Les Trachtman. With their consistent, steady hands and deep knowledge of our business and industry, we are confident that in these expanded roles, they will provide the type of leadership necessary to ensure our customers success.
About Force 3

Force 3 is the trusted provider of Data Center, Communication and Collaboration, Borderless Networks, Cyber Security services, and Medical Imaging Solutions for Federal agencies, Enterprise organizations and their key partners. With headquarters in Crofton, Md. and offices in Herndon, Va. and San Antonio, Texas, for over two decades Force 3 has delivered, supported cost-effective IT solutions for the Federal government and industry. At Force 3, we have a relentless focus on our customers success through innovation, unique solutions and highly trained, passionate people. Our dedication has resulted in being named one of Ciscos Top Federal Partners, as well as Federal Collaboration Partner of the Year in 2012. For more information, please visit http://www.force3.com.