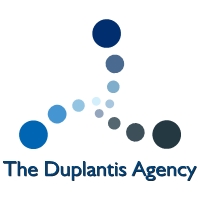 Houston, Texas (PRWEB) September 14, 2012
Instead of reporting the news, former TV journalist Todd Duplantis now focuses on spreading the word about the benefits of search engine optimization (SEO) and search engine marketing (SEM) techniques. As opposed to reaching television viewers, Duplantis now works on building a client base for his new public relations, advertising and web-marketing firm The Duplantis Agency.
Right now everyone who has a business wants more traffic on their website, states Duplantis. SEO is important but we want to also promote the customer using a combination of techniques. Our goals are to bring more visitors to our clients website and to keep the visitors there longer. More traffic means more leads. More leads mean more business. We measure our success by our customers success.
As a former journalist, Duplantis said that he wants to use a newsroom mentality when working with his customers. In a newsroom youre working under a tight deadline. I have that mentality. Its part of who I am. For my customers, that means we get the job done on-time and in most cases, ahead of schedule. Duplantis said he also uses his skill as a reporter when telling a clients story through promotional campaigns. Whether were building a website or doing a post card campaign, every client has a story that can be told. Its my job to translate that story into the campaign. We aim to reach the right audience at the right time with the right message.

Being a former news reporter also comes in handy when it comes to getting news coverage for a clients campaign or event. I still have a number of friends and colleagues in newsrooms around the city. That certainly helps the cause, Duplantis said.
The new firm also handles traditional public relations and marketing as well as advertising campaigns. Duplantis states We can do it all – from press releases to billboard campaigns. I am partnered with RW Productions, a local TV production company and studio, so we can generate web video and commercials. Were also getting a lot of clients who simply want to rebuild existing websites and we have a team of designers and programmers that can fulfill that need.
The Duplantis Agency is a full-service public relations, advertising and web-marketing firm in Houston, Texas. Their approach involves using a combination of services to bring more visitors to a clients website, keep them there longer, boost search engine optimization and generate an increased number of leads. The Duplantis Agency is owned by former TV journalist Todd Duplantis and his wife Laura. For more information or free consultation visit: http://www.theduplantisagency.com or call 832-352-5407.